About Michael Porter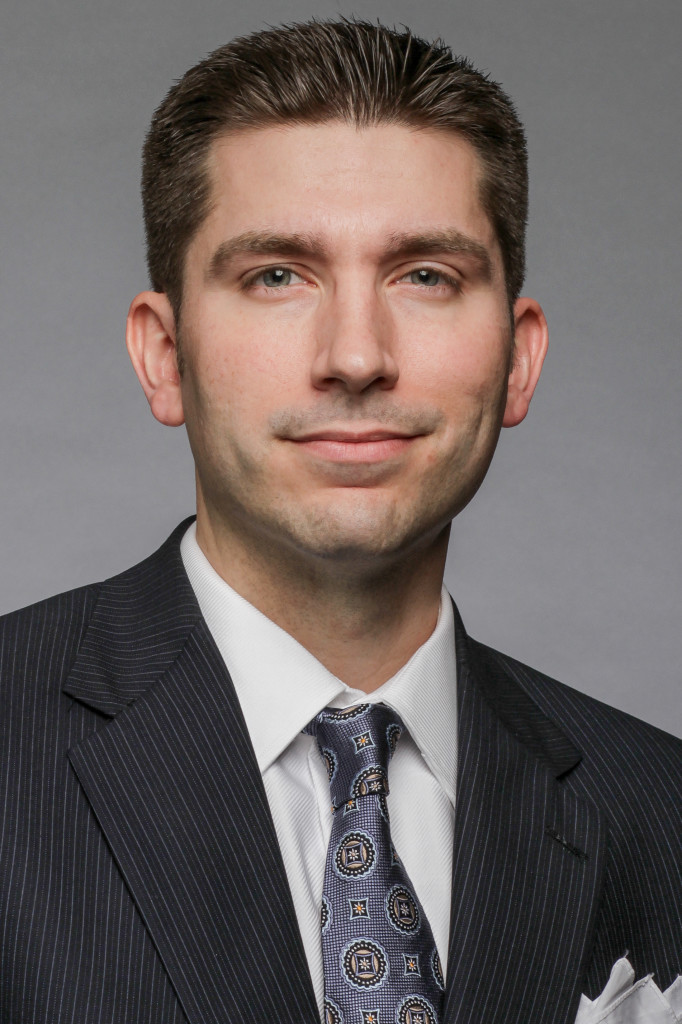 Mr. Porter's practice focuses on complex business/commercial litigation, serious personal injury and wrongful death actions, premises liability actions, employment disputes, and administrative/regulatory law issues. Mr. Porter has extensive jury trial and appellate experience.  He has tried cases in state and federal courts and before arbitration panels and administrative agencies / administrative law judges.
Mr. Porter has handled hundreds of personal injury and wrongful death cases as a Plaintiff's attorney and as an insurance defense attorney for the country's leading insurance carriers including Allstate, GEICO, N.C. Farm Bureau, Nationwide and Builders Mutual among others. He has obtained millions of dollars on behalf of his clients, and defeated claims against his clients where the plaintiffs sought millions.
Mr. Porter has represented the area's leading businesses, agencies and governments in legal matters both large and small. Such governmental clients include the Hoke County DSS (litigation counsel), the Public Works Commission, the City of Fayetteville, N.C. (subrogation counsel), the Fayetteville Metropolitan Housing Authority (litigation counsel), Cape Fear Valley Hospital and Eastpointe Mental Health (employment litigation counsel). Such business clients include Systel, T.D. Bank, American Express, Waffle House, Inc., Barclays Bank, Discover Bank, South Eastern Concrete Products, Wells Fargo, and Sellers & Sons Barclays Bank.
Mr. Porter also has a wealth of experience representing medical doctors before the North Carolina Medical Board for, inter alia, alleged "boundary violations" with patients, alleged "canned/cloned" medical records, alleged "curb-side" prescribing, alleged drug abuse and alleged moral/physical deficiencies. Moreover, Mr. Porter represents medical doctors in credentialing disputes with hospitals and in contract negotiations/disputes with their partners. Additionally, he defends doctors and their practices when they are accused of overbilling by the State of North Carolina and by the United States.
Mr. Porter is admitted to practice before the U.S. District Courts for the Eastern District of North Carolina, The Fourth Circuit Court of Appeals, the North Carolina Supreme Court and the North Carolina Business Court.
Education:
University of North Carolina at Chapel Hill School of Law, J.D.
Methodist College, B.A (magna cum laude)
Representative Cases:
Defeated multi-state broadcasting company accused of violating the Federal Family & Medical Leave Act ("FMLA") by firing his client for taking protected leave for her serious medical condition. Norman v. Beasley Mezzanine Holdings, LLC, 826 F.Supp.2d 875 (E.D.N.C., 2011).
Successfully defended orthopedic surgeon at jury trial accused of civil assault & battery against a fellow surgeon that was being sued for $1million in damages for an alleged broken jaw.
Attorney Porter is routinely called upon to obtain court enforcement of Non-Compete Agreements, Non-Disclosure Agreements ("NDA's") and Non-Solicitation of Customer Agreements against departing corporate executives and officers. Attorney Porter has obtained extraordinary results on behalf of his clients in this area of law.
Successfully obtained policy limits from the "at-fault" driver's insurance company and from the client's UM/UIM insurance policy for client struck in head-on collision that resulted in catastrophic injuries and permanent disability.
Negotiated multi-million dollar sale of assets that included a fleet of trucks, commercial real estate and heavy manufacturing equipment.
Obtained complete dismissal of all allegations brought by the North Carolina Department of Health and Human Services against a local medical professional that would have stripped the client's license and would have placed the client on a registry of offenders.
Outside litigation counsel for the Hoke County Department of Social Services for 2011-2013 for all personnel matters, child abuse cases, child support enforcement cases and adult protective services cases. In this role Mr. Porter took to adjudication and won cases involving the creation and distribution of child pornography, the torture of children and serious physical abuse.
Attorney Michael Porter was lead counsel in the defense of medical doctor and his practice before an administrative law judge for the Office of Medicare Hearings and Appeals (OMHA). The client was accused of over-billing Medicare in a ZPIC audit which resulted in an alleged overpayment of over $340,000.00. Mr. Porter was able to prove that Medicare's contractor violated Federal regulations in its sampling and extrapolation methodologies. The administrative law judge reduced the alleged overpayment down to a few thousand dollars which represented over a 99% reduction on behalf of the client.
Successfully defended N.C. Farm Bureau Insurance Company at the trial and appellate level in an insurance coverage dispute. North Carolina Concrete Finishers, Inc. v. North Carolina Farm Bureau Mut. Ins. Co., Inc., 202 N.C. App. 334, 688 S.E.2d 534 (2010).
Defended acquiring financial institutions in third party claims arising out of Purchase & Assumption Agreements with the FDIC.
Successfully defended fast-food chain in a premises liability wrongful death trial alleging negligent lack of security which resulted in a complete jury verdict for the defense.
Defended numerous construction companies and general contractors in multi-million dollar breach of contract and construction defect disputes at the trial and appellate level.
Successfully represented claimants in disputes with leading brokerage firms in FINRA Customer and Industry Disputes in matters including, among others, "commission grabs", breach of employment agreement, and breach of fiduciary duty.
Successfully defended major commercial motor vehicle dealership in discrimination and retaliation action brought by the Equal Employment Opportunities Commission.
Successfully defended petroleum dealer at jury trial in action brought by large petroleum distribution company for breach of contract.
Professional Affiliations
American Bar Association, Litigation Section
North Carolina Association of Defense Attorneys
North Carolina State Bar
North Carolina Bar Association
Community/Civic Activities
Cystic Fibrosis Foundation – Annual Great Strides Walk